Currently

My current research focus is on Risk Management in Financial Services. I am working on Regulatory Compliance for financial institutions and in particular on modelling Capital Adequacy regulatory aspects of the Basel Accords.
Keywords:

Basel I, Basel II, Basel III, Capital Adequacy, Regulation, Compliance
, Risk, Data Model, Process Model, Ontology, Reasoning.
Research Interests

My main research interests are Process Engineering and Knowledge Engineering. I have worked on related theoretical foundations and modeling techniques. I tend to find applications to my Academic research in Business Information Systems. [read more]

Powered by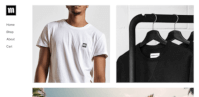 Create your own unique website with customizable templates.